How to treat "Ozempic Face" By Restoring Facial Volume After Significant Weight Loss: Your Path to a Youthful Appearance
April 19, 2023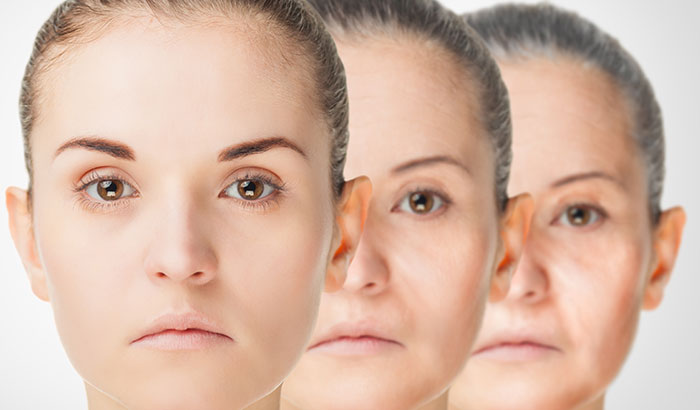 Morpheus 8: The Revolutionary Skin Rejuvenation Treatment Introduction
July 11, 2023
Introduction:
In the realm of professional skincare treatments, one procedure has been gaining considerable attention for its transformative results and rejuvenating effects: the Hydrafacial. This innovative facial treatment has emerged as a popular choice for individuals seeking a non-invasive and comprehensive solution to address various skin concerns. In this blog post, we will explore the magic of Hydrafacials, uncovering the secrets behind their growing popularity and discussing the numerous benefits they offer.
What is a Hydrafacial?
A Hydrafacial is a multi-step facial treatment that combines cleansing, exfoliation, extraction, hydration, and antioxidant infusion. It utilizes a specialized device that employs patented Vortex-Fusion® technology to deliver potent serums and nourishing ingredients deep into the skin. The customizable nature of Hydrafacials allows Spruce Aesthetics + Infusion Bar skincare professionals to tailor the treatment according to individual skin types and concerns, making it suitable for virtually everyone.
The Steps Involved:
Cleansing and Exfoliation: The treatment begins with a thorough cleansing of the skin, followed by gentle exfoliation to remove dead skin cells and impurities. This step sets the foundation for the subsequent stages.
Acid Peel: A gentle acid peel is then applied to the skin to further exfoliate and reveal a fresh, radiant complexion. The peel is formulated to be mild and gentle, minimizing any potential discomfort or downtime.
Extractions: Using a painless vortex suction technique, the Hydrafacial device clears out clogged pores and removes debris, including blackheads and whiteheads. This step helps to unclog pores, reduce congestion, and promote clearer skin.
Hydration and Antioxidant Infusion: The magic of Hydrafacials lies in the next step, where nourishing serums packed with antioxidants, peptides, and hyaluronic acid are infused into the skin. This infusion deeply hydrates the skin, improves elasticity, and enhances overall skin health. While HydraFacial primarily focuses on the mechanical aspects of the treatment, various serums are used during the process to enhance the results and target specific skin concerns. However, please note that the availability of specific serums may vary depending on the spa or clinic offering the HydraFacial treatment. It's important to consult with a skincare professional or the provider offering the HydraFacial treatment to determine the most suitable serums for your specific skin concerns. They will be able to assess your skin type and recommend the appropriate serums to achieve your desired results.
LED Light Therapy: To further boost the benefits of the treatment, many Hydrafacial sessions include LED light therapy. Different wavelengths of light are used to target specific skin concerns, such as acne, hyperpigmentation, and signs of aging. LED therapy helps to promote collagen production, reduce inflammation, and enhance the overall results of the treatment.
Benefits of Hydrafacials:
Deep Cleansing and Exfoliation: Hydrafacials thoroughly cleanse the skin, removing impurities, dead skin cells, and excess oil. The exfoliation step uncovers a fresh layer of skin, leaving it smoother and more vibrant.
Improved Skin Texture and Tone: By exfoliating and hydrating the skin, Hydrafacials can improve the overall texture and tone. They help reduce the appearance of fine lines, wrinkles, hyperpigmentation, and sun damage.
Hydration and Nourishment: The infusion of potent serums provides intense hydration, replenishing the skin's moisture levels. The nourishing ingredients help to strengthen the skin's natural barrier and promote a healthy, radiant complexion.
Customizable and Suitable for All Skin Types: Hydrafacials can be tailored to address individual skincare concerns, making them suitable for all skin types. Whether you have oily, dry, sensitive, or acne-prone skin, a Hydrafacial can be adapted to meet your specific needs.
Non-Invasive with No Downtime: Unlike more invasive procedures, Hydrafacials are non-invasive, requiring no needles, incisions, or anesthesia. The treatment is gentle, comfortable, and typically involves no downtime, allowing you to resume your daily activities immediately.
Conclusion: Hydrafacials have gained widespread popularity for their ability to deliver remarkable results, effectively addressing various skincare concerns. With their multi-step approach, deep hydration, and customizable nature, Hydrafacials offer a refreshing and transformative experience for your skin. Whether you're looking to improve your skin texture, reduce signs of aging, or simply pamper yourself, a Hydrafacial may just be the magic touch your skin needs. Consult with a skincare professional at Spruce Aesthetics + Infusion Barl to explore the potential of Hydrafacials and unlock the radiance of your complexion.