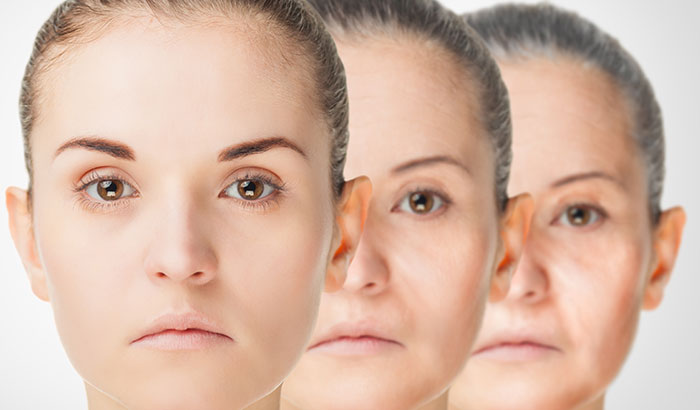 Morpheus 8: The Revolutionary Skin Rejuvenation Treatment Introduction
July 11, 2023
Summer is the perfect time to embark on exciting vacations, explore new destinations, and soak up the sun's warm rays. However, before you embark on your much-awaited summer adventure, it's essential to ensure your skin is adequately prepared for the elements it will encounter.
In this comprehensive guide, we'll take you through a step-by-step process on preparing your skin for a summer vacation, ensuring it remains healthy, hydrated, and protected throughout your trip.
Step 1: Exfoliate for a Fresh Start 
Start your summer skincare routine by exfoliating your skin. Exfoliation helps remove dead skin cells, unclog pores, and reveal a fresher complexion. Choose a gentle exfoliant suitable for your skin type and use it two to three times a week.
Focus on areas prone to dryness, such as elbows, knees, and feet. By eliminating dull and rough skin, you'll create a smooth canvas for better product absorption and even tanning during your vacation.
Step 2: Hydrate, Hydrate, Hydrate 
Hydration is crucial, especially during the summer when sun exposure and outdoor activities can deplete your skin's moisture. Start by drinking plenty of water to keep your skin hydrated from within.
Additionally, invest in a good moisturizer that suits your skin type. Look for lightweight, non-greasy formulas with added sun protection to lock in moisture and shield your skin from harmful UV rays.
Step 3: Protect Your Skin from the Sun 
Sun protection is paramount for maintaining healthy skin, particularly during summer vacations. Prioritize a broad-spectrum sunscreen with an SPF of 30 or higher. Apply it generously to all exposed areas, including your face, neck, ears, and any other body parts that will be uncovered.
Remember to reapply every two hours or more frequently if you're swimming or sweating heavily. Remember to shield your lips with a lip balm containing SPF as well.
Step 4: Prepare for Post-Sun Care 
Despite your best efforts, sunburns can still happen. Pack aloe vera gel or a soothing after-sun lotion in your travel kit to prepare for any potential sun damage. These products can help alleviate redness, inflammation, and discomfort caused by sunburns.
In addition, consider carrying a hydrating facial mist or a refreshing face mask to replenish your skin's moisture and provide a cooling effect after a day in the sun.
Step 5: Adopt a Travel-Friendly Skincare Routine
While on vacation, it's essential to maintain a simple yet effective skincare routine. Opt for travel-sized versions of your favorite products to save space in your luggage. Stick to the basics: cleanser, toner, moisturizer, and sunscreen.
If you're prone to breakouts, consider carrying a spot treatment for any unexpected blemishes. Remember to cleanse your face thoroughly each night and remove all makeup to allow your skin to breathe and repair itself while you sleep.
Step 6: Nourish Your Skin from Within 
Nutrition plays a vital role in the health and appearance of your skin. Include plenty of fruits and vegetables, particularly those rich in antioxidants, such as berries, spinach, and tomatoes. These nutrients can help protect your skin from free radicals and promote a youthful glow.
Additionally, consume omega-3 fatty acids found in fish, nuts, and seeds, which can support your skin's natural elasticity and hydration.
Step 7: Stay Consistent with Skincare Routine 
Consistency is key to achieving and maintaining healthy skin. Even on vacation, adhere to your skincare routine as closely as possible. This includes cleansing, moisturizing, and applying sunscreen regularly. By staying consistent, you ensure your skin receives the care it needs, resulting in a radiant complexion throughout your summer getaway.
Preparing your skin for a summer vacation involves a combination of exfoliation, hydration, sun protection, and a well-rounded skincare routine. By following these steps, you'll set the foundation for healthy, glowing skin that can withstand the challenges of the summer elements.
Remember, taking care of your skin before, during, and after your vacation will enhance your natural beauty and keep your skin looking and feeling its best, ensuring a memorable and enjoyable summer experience.