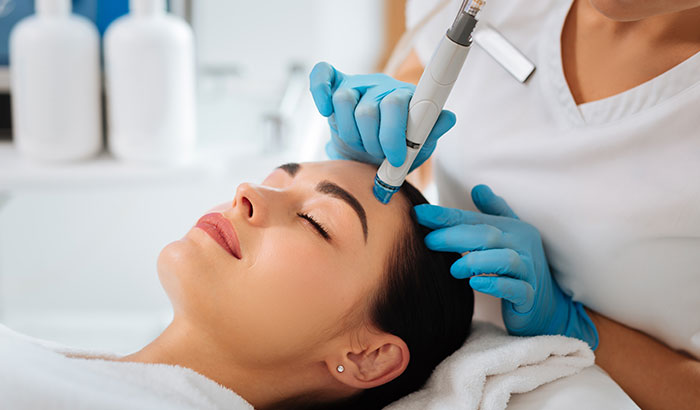 Unveiling the Magic of Hydrafacials: The Ultimate Skincare Experience
June 14, 2023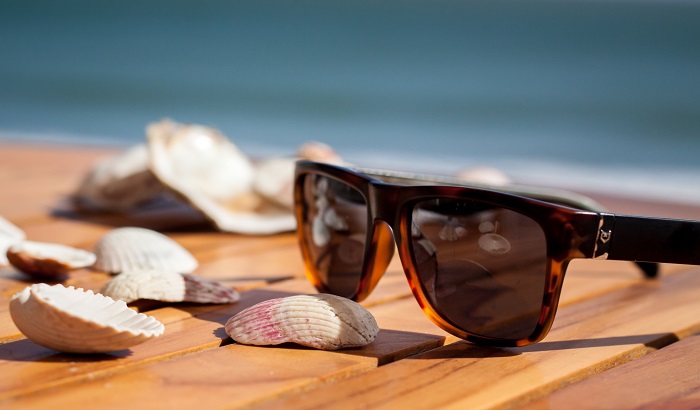 Get Summer-Ready Skin: Your Ultimate Guide to Preparing for a Vacation
August 1, 2023
In aesthetic medicine, technological advancements continue to revolutionize how we address common skin concerns. One such breakthrough is Morpheus 8, a cutting-edge skin rejuvenation treatment that combines microneedling with radiofrequency technology. This powerful combination allows for remarkable improvements in skin texture, tone, and overall appearance.
In this blog post, we will delve into the fascinating world of Morpheus 8, exploring its key features, benefits, treatment process, and expected results. Discover how this non-surgical procedure is helping individuals achieve smoother, younger-looking skin with minimal downtime.
Understanding Morpheus 8
Morpheus 8 is an advanced, non-invasive treatment that combines micro-needling and radiofrequency energy to address a wide range of skin concerns.
Unlike traditional micro-needling treatments that use needles alone, Morpheus 8 takes the process to the next level by delivering radiofrequency energy deep into the skin's layers. This targeted delivery stimulates collagen production, improves skin texture, and tightens laxity, providing dramatic and long-lasting results.
Key Features and Benefits
Morpheus 8 offers several key features and benefits that set it apart from other skin rejuvenation treatments.
First and foremost, it is highly customizable, allowing medical professionals to tailor the treatment precisely to each patient's unique needs. The device's adjustable depth control ensures that the radiofrequency energy and micro-needling penetrate to the ideal level for optimal results.
Morpheus 8 is suitable for all skin types and tones, making it an inclusive solution for individuals seeking skin rejuvenation. It effectively targets various concerns, including fine lines, wrinkles, acne scars, uneven skin texture, hyperpigmentation, and sagging skin.
Another remarkable advantage of Morpheus 8 is its ability to deliver consistent and predictable results. The treatment stimulates collagen production, gradually improving the skin's tone and texture. Patients can enjoy long-lasting outcomes, often seeing continued improvements for several months after the treatment series.
The Morpheus 8 Treatment Process
The Morpheus 8 treatment process typically begins with a consultation where a medical professional assesses the patient's skin concerns and determines the most suitable treatment plan. During the procedure, a topical anesthetic is applied to ensure patient comfort. The handheld Morpheus 8 device, equipped with tiny gold-plated needles, is then passed over the treatment area.
The device emits radiofrequency energy as the needles create microscopic punctures in the skin, allowing the energy to penetrate deeply. The combination of microneedling and radiofrequency triggers the body's natural healing response and collagen production. The treatment duration varies depending on the size and number of areas being treated but usually takes 30 to 60 minutes.
Following the treatment, patients may experience mild redness, swelling, and minor discomfort, which typically subside within a few days. The downtime associated with Morpheus 8 is relatively minimal compared to more invasive procedures, making it an attractive option for those with busy lifestyles.
Expected Results and Aftercare
Patients can expect to see initial skin texture and tone improvements within a few weeks after the Morpheus 8 treatment. However, as collagen production increases, the full benefits become more apparent after a few months.
The number of treatment sessions required varies depending on individual goals and concerns. Still, most patients achieve significant results with a series of three to four treatments spaced four to six weeks apart.
To maintain and enhance the results, patients should follow a personalized skincare regimen recommended by their medical professional. This typically includes avoiding direct sun exposure, wearing sunscreen daily, and using nourishing skincare products that support skin health.
Conclusion:
Morpheus 8 represents a game-changing approach to non-surgical skin rejuvenation. Combining micro-needling with radiofrequency energy effectively addresses a wide range of skin concerns, offering customizable treatments for individuals of all skin types.
The long-lasting results, minimal downtime, and predictable outcomes make Morpheus 8 an attractive option for those seeking a refreshed and youthful appearance.
As technology advances, treatments like Morpheus 8 provide individuals with new avenues to achieve their desired aesthetic goals without invasive procedures. Consult with a qualified medical professional to explore how Morpheus 8 can help you attain smoother, tighter, and rejuvenated skin.