Are you considering liposuction? Tired of eating healthy and exercising but not seeing results in the most stubborn spots? Do you miss the body confidence you had before kids? We hear you!
Read on to learn more about SlimSculpt, how it works, safety precautions, preparation, and the amazing results you can expect.
SlimSculpt is a groundbreaking cosmetic procedure that utilizes tumescent liposuction technology to help you achieve the body you've always desired.
Less invasive than traditional liposuction, SlimSculpt is designed to remove excess fat and sculpt your body contours with minimum scarring and downtime. It is particularly effective in targeting stubborn fat deposits that are resistant to diet and exercise. SlimSculpt can enhance your confidence by helping you achieve a more refined and toned appearance.
SlimSculpt is a preferred choice for those seeking body contouring with minimal disruption to their daily lives.
SlimSculpt works by injecting a specially formulated solution into the treatment area. This solution contains local anesthesia, which numbs the area and minimizes discomfort, as well as epinephrine, which constricts blood vessels to reduce bleeding. It also makes the fat cells swell, making them easier to remove.
SlimSculpt utilizes Vibrasat Pro technology, which offers the smoothest and most gentle way to remove fat. Less effort is required to move the cannula through the tissue, ensuring a lower risk with maximum precision results.
SlimSculpt is generally considered safer due to the reduced risks associated with anesthesia and bleeding. Traditional liposuction, with its use of general anesthesia, carries higher risks
Due to its minimally invasive nature and the use of local anesthesia, SlimSculpt typically involves a shorter recovery period, with many patients able to resume normal activities within a few days. Traditional liposuction often requires a more extended recovery time.
What Kind of Results Can I Expect?
While individual results may vary, most patients can expect a smoother and more refined physique. Typically, you can start to see noticeable results within a few weeks after the swelling has resided. To maintain these results, a healthy lifestyle with regular exercise and a balanced diet is essential. Talk to your provider to set achievable goals and discuss what you can expect.
What Areas Can SlimSculpt Target?
Stomach Area/Abdomen
SlimScult sculpts the upper and/or lower abdomen by precisely targeting stubborn fat, leaving you with a flatter, more toned tummy and a boost in confidence.
Inner & Outer Thighs
Banish unwanted fat on your inner or outer thighs, and get the slimmer, shaplier legs you've always wanted.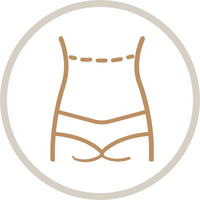 Bra Roll
SlimSculpt will tackle those pesky bra rolls, smoothing out the area and giving you a sleeker, more comfortable fit in your favorite outfits.
Arms
SlimSculpt can transform your arms by targeting and removing excess fat, giving you toned and sculpted arms that you'll love to flaunt.
Hip Rolls/Love Handles
Tired of dealing with a muffin top? Tumescent liposuction can effectively tackle hip rolls and love handles, leaving you with a slimmer and more defined waistline.
Banana Roll
The banana roll's days are numbered with SlimSculpt! This procedure can smooth out that troublesome area beneath your buttocks for a more contoured and slimmer look.
Chin
SlimSculpt is your secret weapon against chin fat. Say goodbye to the double chin and hello to a more defined, youthful jawline.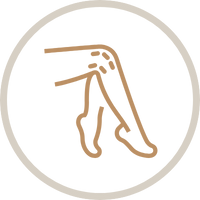 Knees
Tired of stubborn knee bulges? SlimSculpt is the solution for addressing medial knee fat. Get ready for smoother, more shapely knees that'll have you rocking your favorite shorts and skirts.
Lower Back
Say goodbye to lower back rolls with the power of SlimSculpt. Smooth out that tricky area for a slimmer, more confident you.
Frequently Asked Questions
1How is SlimSculpt different from traditional liposuction?
There are a few key ways that SlimSculpt differs from traditional liposuction. First, it involves the injection of a local anesthetic and epinephrine into the targeted area. This solution not only numbs the area but also constricts blood vessels, minimizing bleeding and bruising during the procedure. Additionally, SlimSculpt requires smaller incisions and allows for more precise fat removal, resulting in smoother and more natural-looking results. Also, because we use local anesthetic and the smaller incisions reduce blood loss, SlimSculpt is performed as an outpatient procedure, leading to quicker recovery times and less post-operative discomfort.
2Is there any downtime?
After SlimSculpt, patients typically experience some immediate downtime. You may need to rest and avoid strenuous activities for a few days. Swelling, bruising, and discomfort are common during this initial phase. Many patients can return to work and light activities within a few days to a week after SlimSculpt, depending on the extent of the procedure and individual healing rates.
3How long before I see results?
You will notice some immediate changes in your body's contour after Slimsculpt due to the removal of fat cells. However, these results may be obscured by swelling and bruising in the days following the procedure. Swelling is a common side effect of liposuction and can be significant in the first few weeks. You may not see the full extent of your results until this initial swelling subsides after 2-3 weeks.
4Is SlimSculpt permanent?
The results of Slimsculpt can be long-lasting, but it's important to understand that it is not a guarantee of permanent weight loss or fat removal. The procedure removes fat cells from the treated area, and these fat cells do not typically grow back. However, if a person gains weight after the procedure, the remaining fat cells in other areas of the body can still expand.
5Is it painful?
While SlimSculpt is considered a minimally invasive procedure, it is not entirely painless. Patients typically experience some discomfort and pain during and after the surgery, but the level of pain can vary depending on factors such as the extent of the procedure, individual pain tolerance, and the skill of the provider. At Spruce, we make every effort to ensure the most comfortable experience for our patients. Be sure to discuss any concerns with your provider at your consultation.
6Is SlimSculpt safe?
SlimSculpt is generally considered safe when performed by a qualified and experienced medical professional.
7Who performs the SlimSculpt procedure?
Slimsculpt is performed by one of our two qualified and experienced physicians, and assisted by a nurse practitioner. While many other competitors use nurse practitioners and medical assistants, we feel it is best practice to utilize physicians and nurse practitioners with higher levels of training.
8How do I know if SlimSculpt is right for me?
Deciding if SlimScullpt is right for you requires careful consideration and consultation with a qualified medical professional. Tumescent liposuction is a cosmetic procedure designed to remove localized fat deposits and improve body contours. SlimSculpt is most suitable for individuals who are close to their ideal body weight but have stubborn fat deposits that do not respond to diet and exercise. You should have good overall health and realistic expectations about the results.
Areas Served:
Offering SlimSculpt Services in Salt Lake City, Holladay & Surrounding Areas.